OLD TANK SETUPS
200 L PLANTED COMMUNITY TANK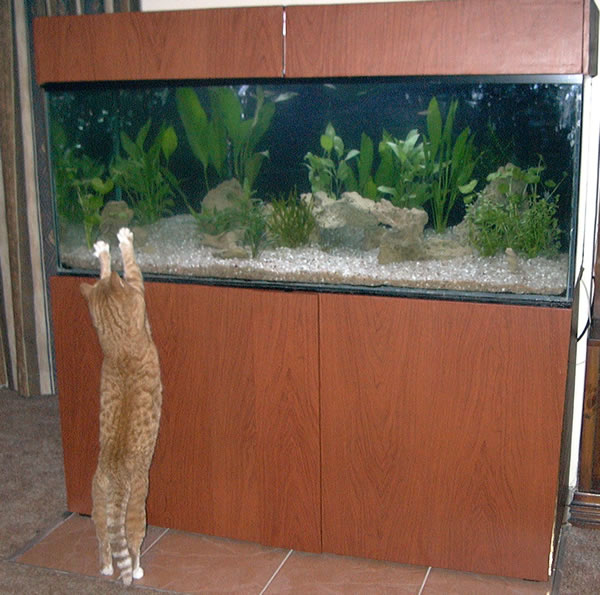 Just set up in March 2004.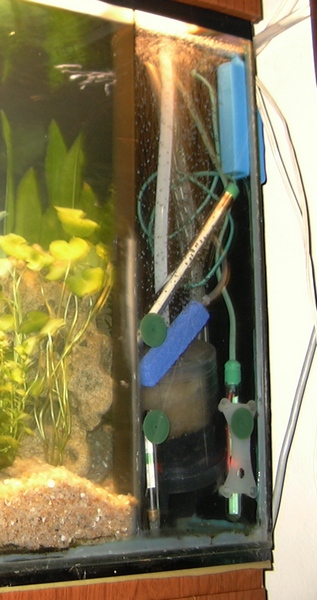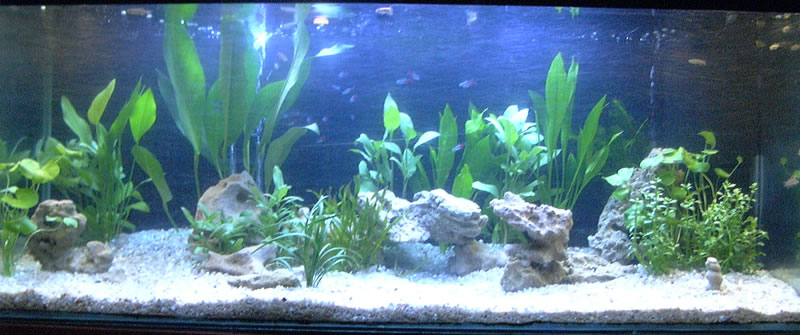 Just set up in March 2004.

April 2004, slowly growing.

August 2004.
This tank was a 200L that I had inherited from my father.
I had used it throughout my childhood and had kept everything in it over the years: Oscars, fire mouths, glass catfish, guppies etc..
Final school exams, technicon, moving out, girls, nightclubs, getting married etc.. left the tank standing in a spare room at my old mans house for years.
Finally settled down, I needed a hobby and I fetched the tank and started again.
I first ran it with a UGF but soon pulled out the tubing and ran a Penn Plax canister filter with great results.
A home made yeast CO2 system really made the plants grow, as well as 160W of fluorescent lighting (5 tubes).
I tore down the tank in May 2005 to put in a new tank in its place.
I could kick myself as I forgot to take final photos of the setup in my excitement.
Click here to see the move, step by step