MODEL 15
February 2004
WABCO MINE TRUCK AND KENWORTH TRUCKS
Ages ago I found a picture of a mine truck being transported from one depleted mine to another in the USA.
The weight per axle would crush the tar of the highway if the mine truck drove on it.
The two Kenworth trucks and trailers spread the load across multiple axles allowing it to be transported without destroying the highway.
I found pictures of a Wabco mine truck on spanner designed by Philip Webb.
I built his truck and motorized it.
The picture of the mine truck being transported has always stuck in my mind.
Upon showing the picture and Wabco mine truck to my brother Anthony, he built the Kenworth trucks and trailers from ones he saw in the Dutch "Meccano Nieuws"
It makes for a neat team effort!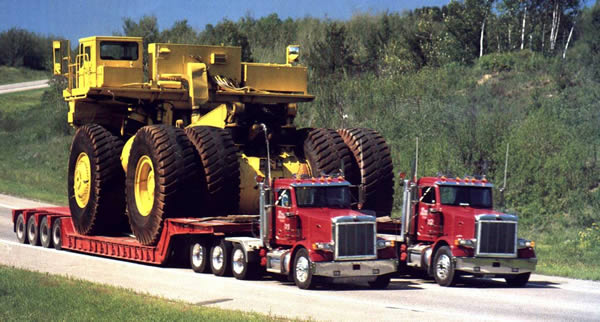 The original (Click the picture to open in 1400x770)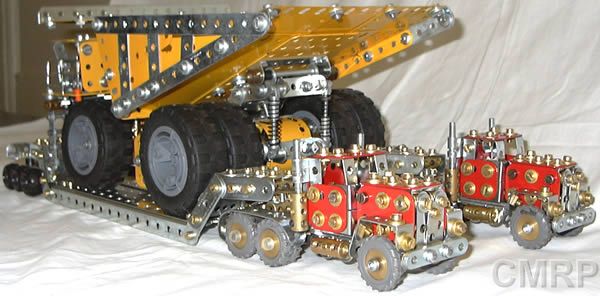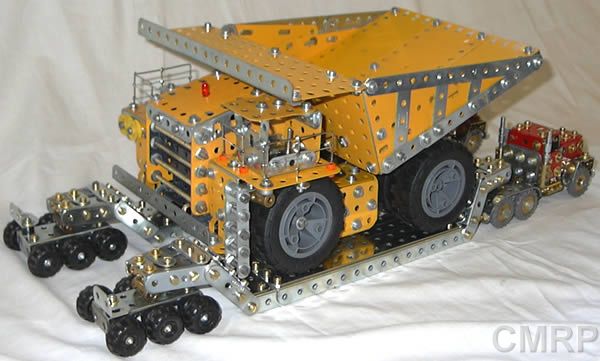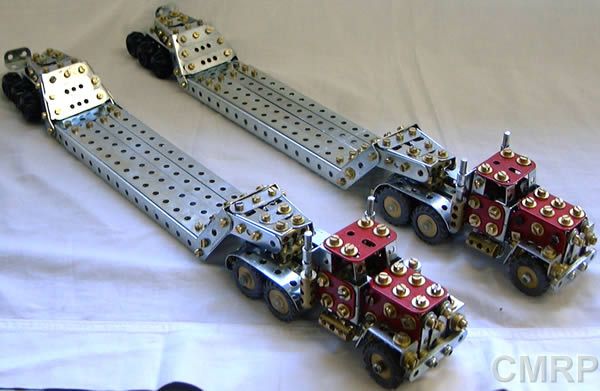 The Kenworth trucks and trailers by Anthony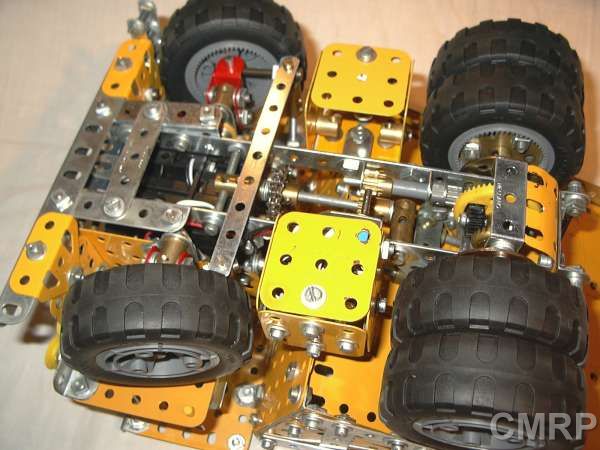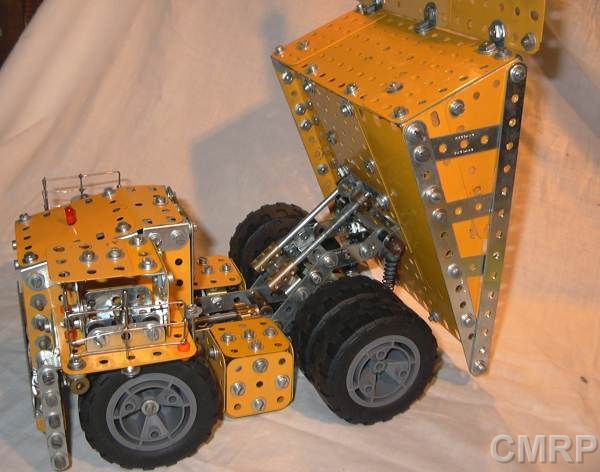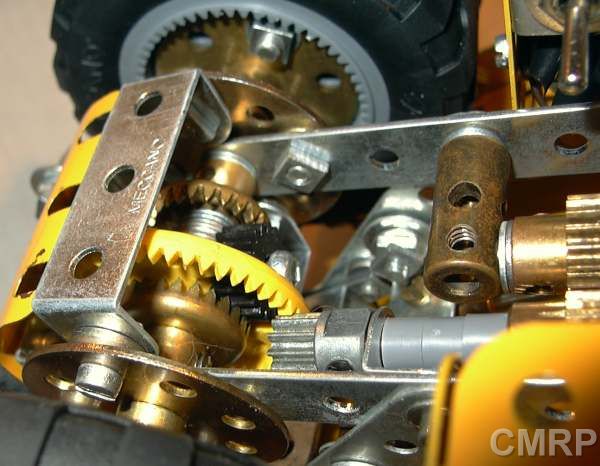 Close-up of the modified differential. It is compact at 3 1/2" wide, but requires a 1 1/2" 50 tooth
contrate to be mutilated.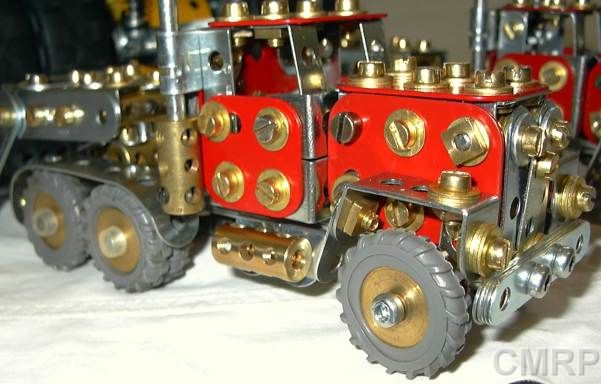 Close-up of Anthony's truck.