PROJECT 10
December 2003
RESTORING 3 NUMBER 2 MECCANO CLOCKWORK MOTORS
Disassembly
I bought these three clockwork motors on Ebay.
The two on the left are No1's and the far right is a No2.
The one No1 will not wind and the No2 is missing a control arm that I will have to duplicate.
All three need to be resprayed.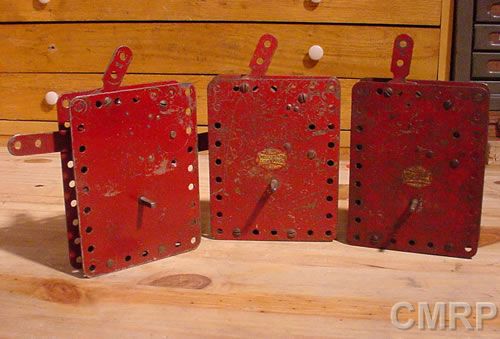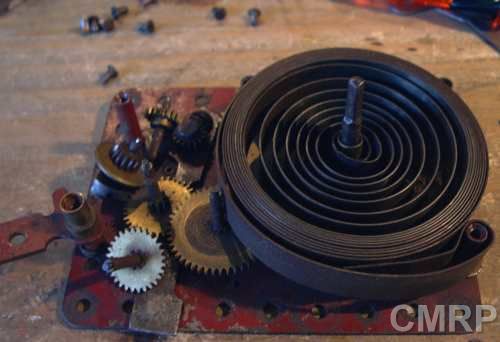 Disassembly is pretty straight forward. Remove the top cover carefully and take out all the gears
while holding down the spring. Next pull the spring out.
Note the broken reverse lever on this No2 that will have to be duplicated.
All the motors disassembled and ready to be inspected, cleaned and resprayed.