PROJECT 10
December 2003
RESTORING 3 NUMBER 2 MECCANO CLOCKWORK MOTORS
Reassembly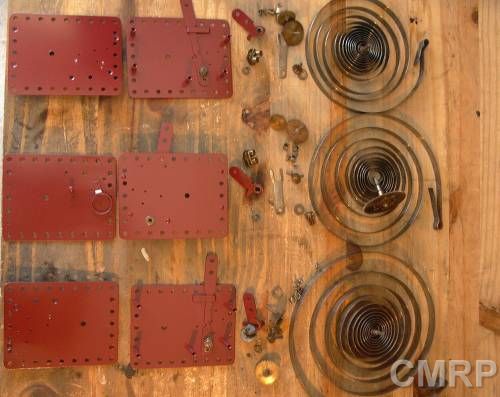 The cleaned and repainted parts ready for reassembly.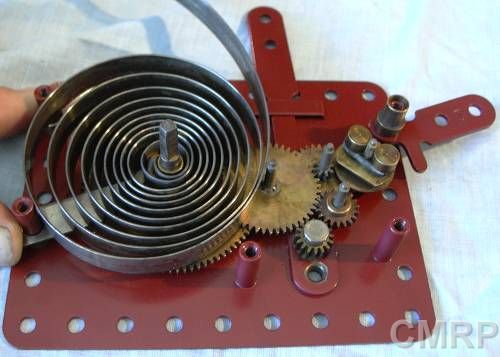 Work on a soft cloth to avoid scratching the paint.
Begin by placing the gears, spacers, levers and then the partially unwound spring
into the bottom plate.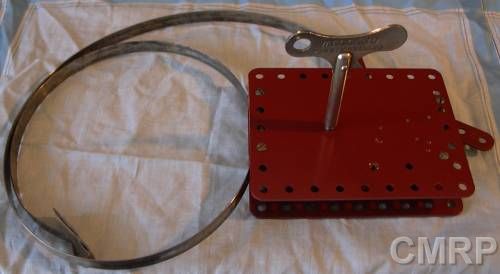 Place the top plate on and align all the gears with the holes.
Tighten the screws all around bit by bit, maneuvering each gear into alignment until
the top plate fits properly.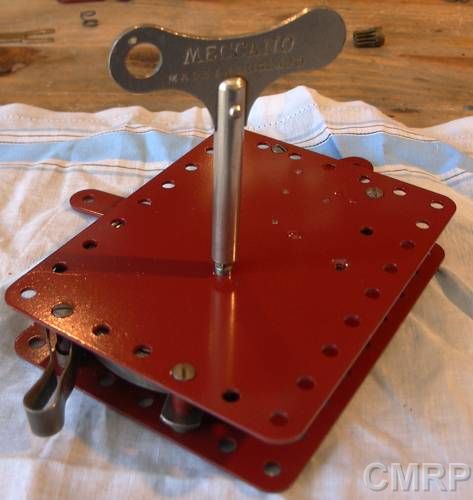 Now begin to wind the spring back in.
Towards the end, locate the end clip onto the mount and you are all done.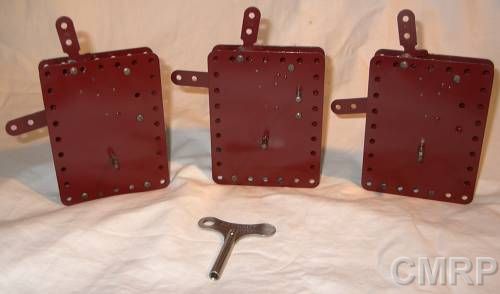 All three redone. All three are good runners now.
From left is the No2 and the two on the right are the No1's.
The No2 and one No1 are missing the final output pinion.
I am looking at having a friend cut some replica gears as it is one of his hobbies.
What is also now missing is the decals.
I read on the web that it is possible to get clear transfer paper (ink-jet printable decal sheets).
You can print on it, spray it with a fixer, cut it out and water transfer it onto objects.
I have a scan of the logo that I need to digitally clean up and resize which I will then use to print
onto the transfer paper.
I am still trying to find a stockist of this product, so these motors will have to wait until then.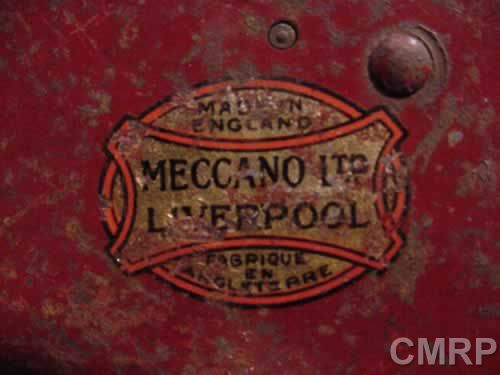 Scan of the logo.