PROJECT 12
December 2003
RESTORING A WILESCO D365 (OLD SMOKY) STEAM ENGINE
Reassembly
After all the parts had been cleaned, I resprayed all the parts.
I used a high temperature engine paint to prime the parts.
The paint is self priming and is heat resistant up to 120 degrees Celsius.
I used blue as when I was stripping the parts, a tough blue undercoat was left on the parts and the caustic soda
had a tough time eating it away. I eventually had to scrub the parts with a steel brush to get it off.
Next I sprayed two coats of green on.
Reassembly was pretty straight forward, everything pop riveted together neatly again.
I had managed to get the "Old Smoky" sticker to peel off undamaged during cleaning.
I glued it back on with contact glue.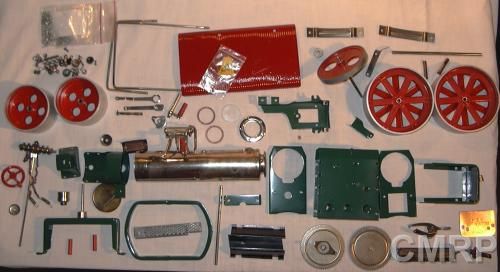 View of all the cleaned and resprayed parts.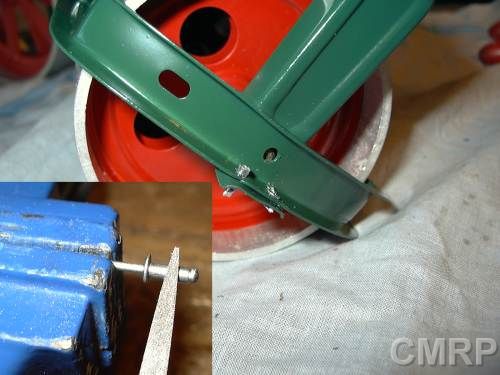 The pop rivets that hold the front steering bracket on are about 1.5mm smaller than the rest of the
rivets used on the model. Four are needed. I filed the rivets outer diameter down to the required size.
I clipped it off the rod and once inserted into position I used pliers to form the rivet.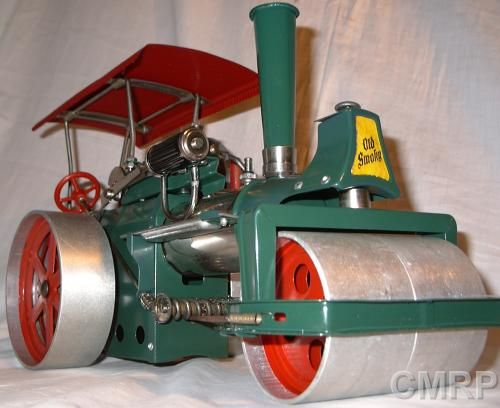 Smart chimney, in my opinion!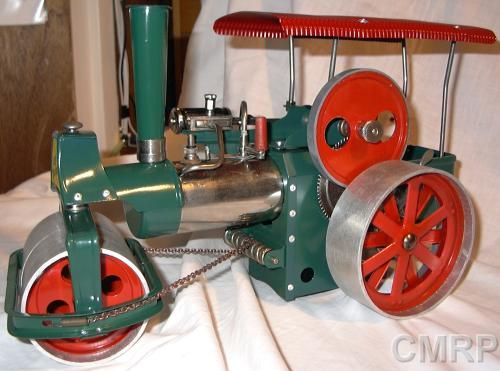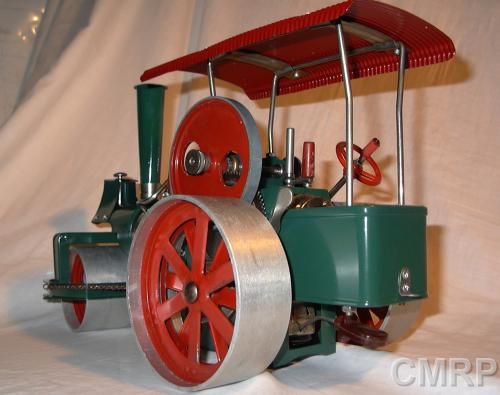 A montage of thumbnails of the construction process.