PROJECT 7
March 2003
RESTORING 3 MECCANO MAGIC MOTORS
Disassembly
Three magic motors.
None of them run properly due to rust on the springs.
There is only light surface rust on the casings, no pitting.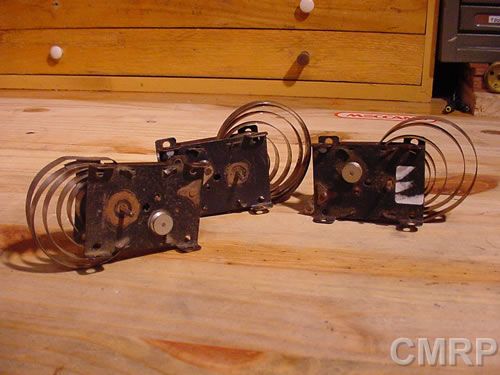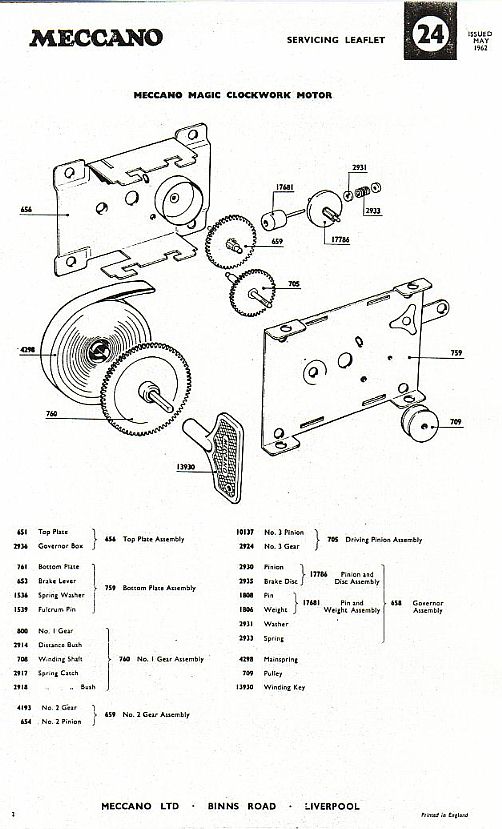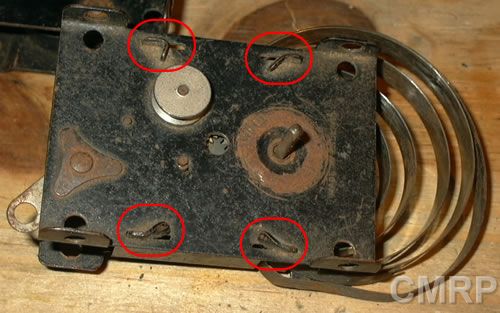 Disassembly of the motor is easy and straight forward. Begin by bending the tabs straight.
The motor will come apart.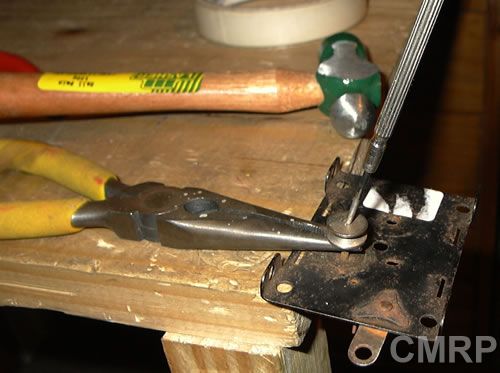 The pulley is a press fit onto the shaft. Gently hammer the pulley off the shaft.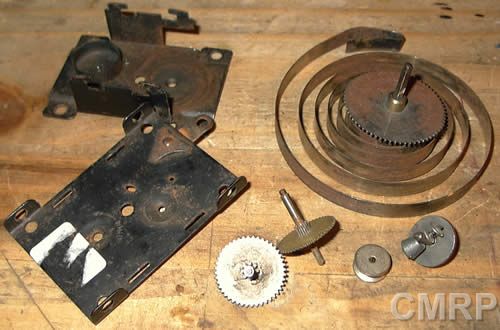 The disassembled motor. I did not disassemble the governor assembly or winding shaft/spring
assembly as there is only light surface rust that needs to be cleaned off.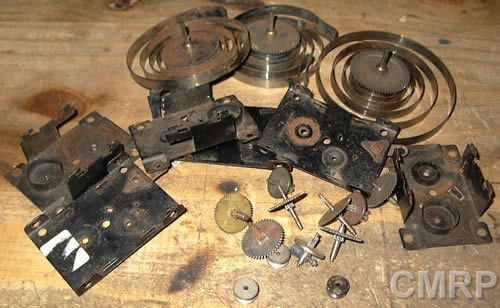 All three motors ready to be cleaned!
PROJECTS HOME CLEANING_&_ASSEMBLY