PROJECT 9
July 2003
RESTORING A HORNBY HOBBIES STEPHENSONS ROCKET
Reviewing the damage.
Reviewing the damage
I purchased this fire damaged Hornby Hobbies Stephensons Rocket with the intention of getting it running again.
The Rocket was manufactured by Hornby Hobbies in the 60's.
The engine is butane fired, with the butane canister riding on the tender.
The Engine has one flue running through the boiler, exiting through the chimney. The exhaust steam from the
pistons exits into the chimney as well.
The tender had been fire damaged due to the leaking butane canister. The tender is plastic and had melted badly.
The Engine is in perfect condition. No damage or missing pieces at all.
Click on this link to read about the history of the Stephensons Rocket and learn how it earned it's place in history.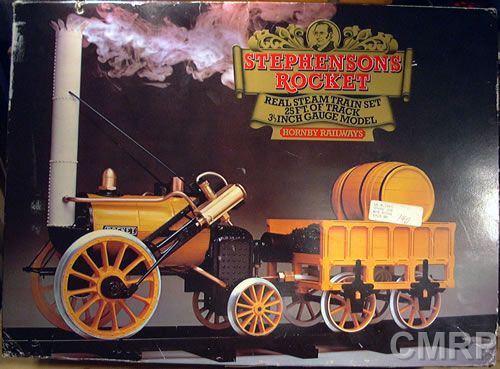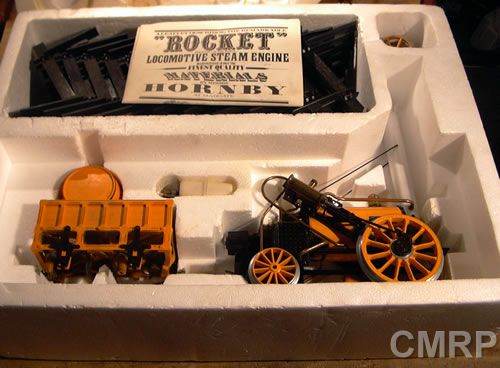 The Rocket came in the original packaging with all the track.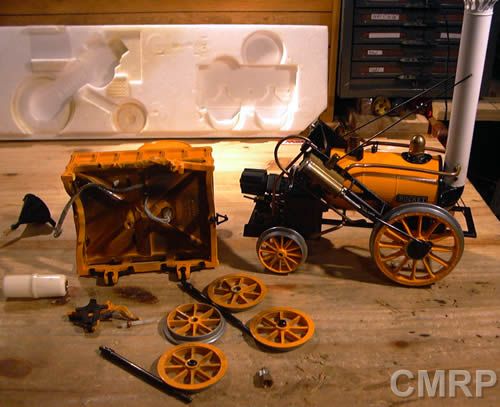 Luckily just about all the pieces of the tender were present. The locomotive was
undamaged and in perfect condition.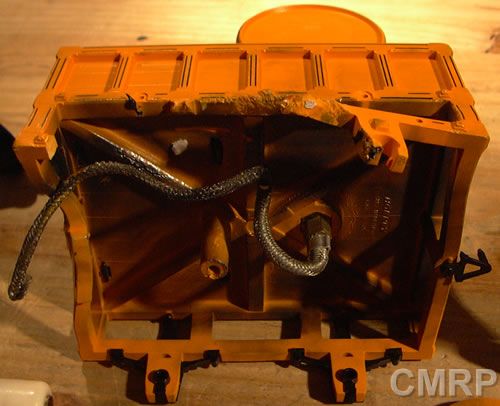 The Butane canister had leaked. The butane ran underneath and caught fire, badly
melting the left side of the tender.
PROJECTS HOME STARTING_REPAIRS