THE CUPBOARD
July 2002
STORING YOUR MECCANO
Unfortunately I do not have an entire room to use for my Meccano storage / modeling.
What I did get is the spare cupboard in the spare room!
Luckily it is a HUGE cupboard.
I pushed my chest of drawers into the cupboard used to store a lot of Meccano
Next I got a piece of pine wood as wide as the chest of drawers and about 1 meters long (Just long enough for my arms to reach into the cupboard).
I used hinges to screw the board onto the edge of the chest of drawers, and attached pine legs on hinges onto the other side.
I placed half length shelves inside the cupboard to help utilize space.
I used electrical storage drawers screwed to the inside of the cupboard doors to hold small parts used often (Collars, angle brackets etc...).
I lead power into the cupboard to run transformers, battery chargers and spotlights installed on the right hand door and another above my head.
Now when I want to model, all I have to do is open the cupboard, fold down the table and away I go!
Everything is close to hand and I can access everything from a seated position.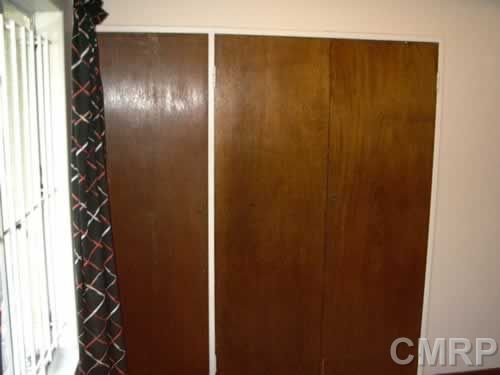 All packed away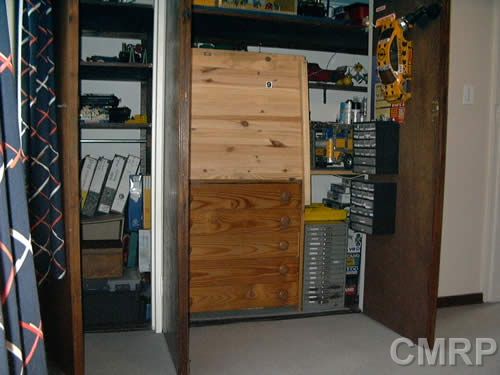 Doors open with the table folded up. Note the storage drawers on the inside of the
Right hand door as well as the spotlight near the top.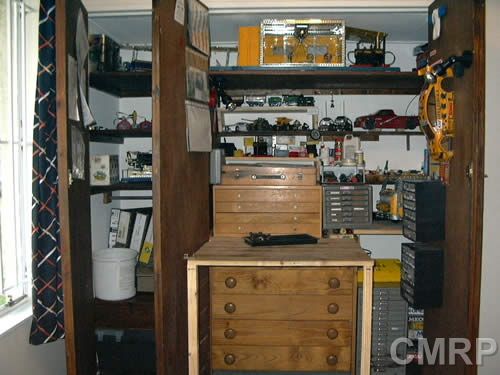 Is it really my turn to do the dishes? NO way, lets build!!