MODEL 10
Jan 2003
WORKSHOP
I bought a few Mamod and Wilesco workshop models recently.
I decided to make a workshop using my SE3 to run it.
The SE3 was run off compressed air as I was worried about what the heat would do to the plates over the boiler!
I used elastic string used to tie bait onto hooks for fishing or for making bead bangles for young girls.
It works well in that it is easy to use and can stretch to get good traction.
I had to use miniature elastics in the pulley grooves to get it working though.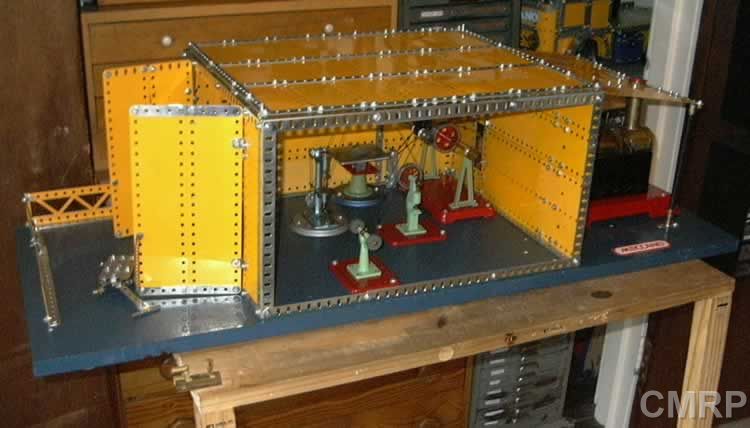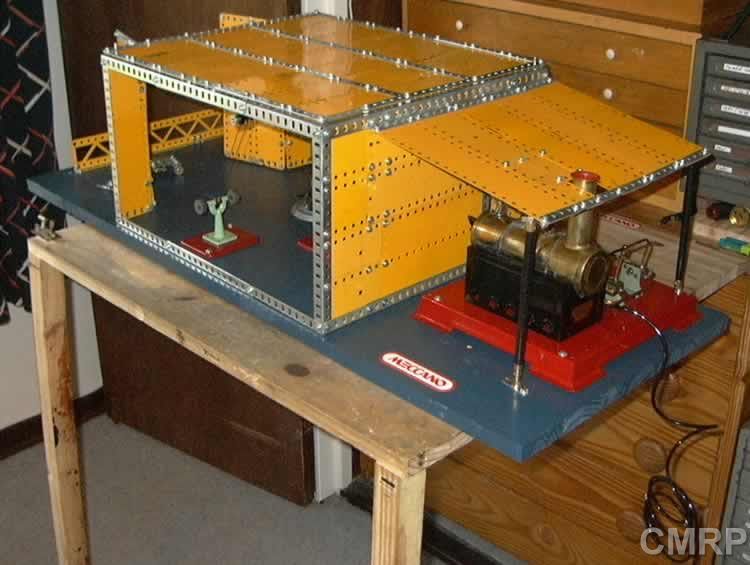 Note the tube for the compressed air.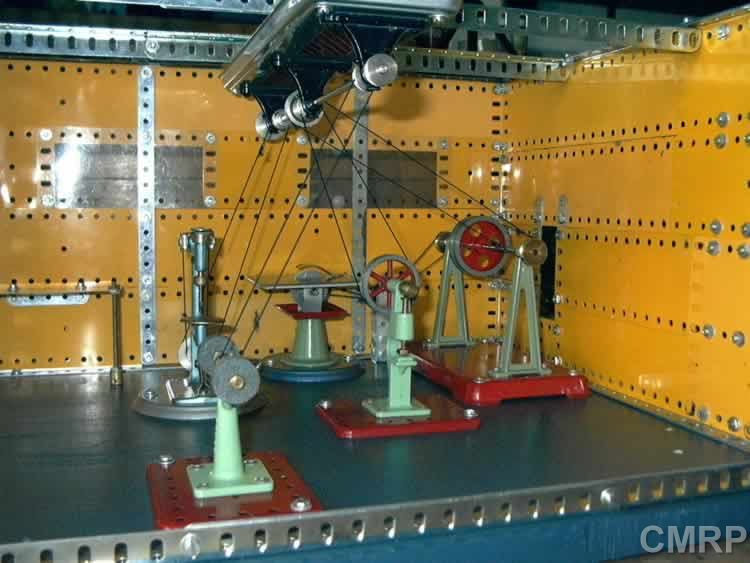 General view.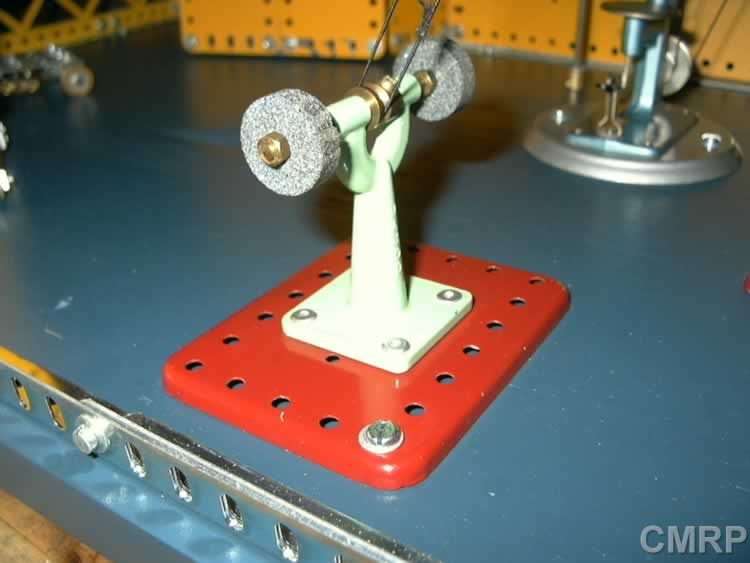 Mamod Grinder.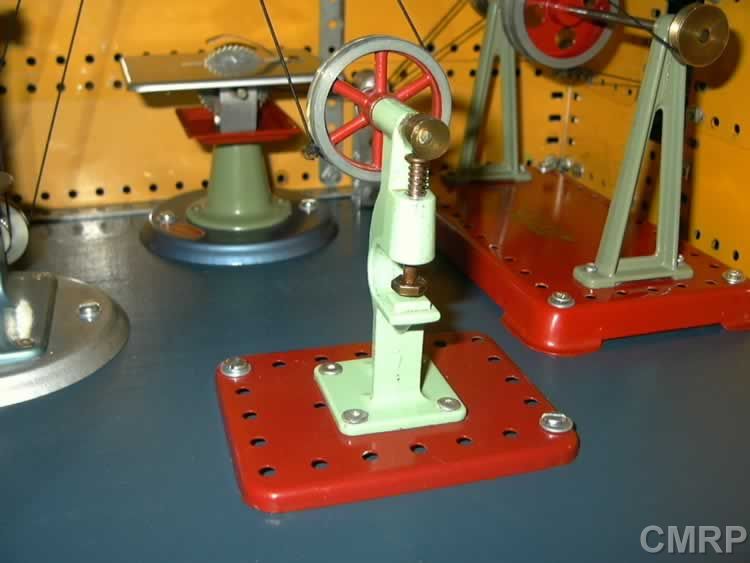 Mamod Stamp Press.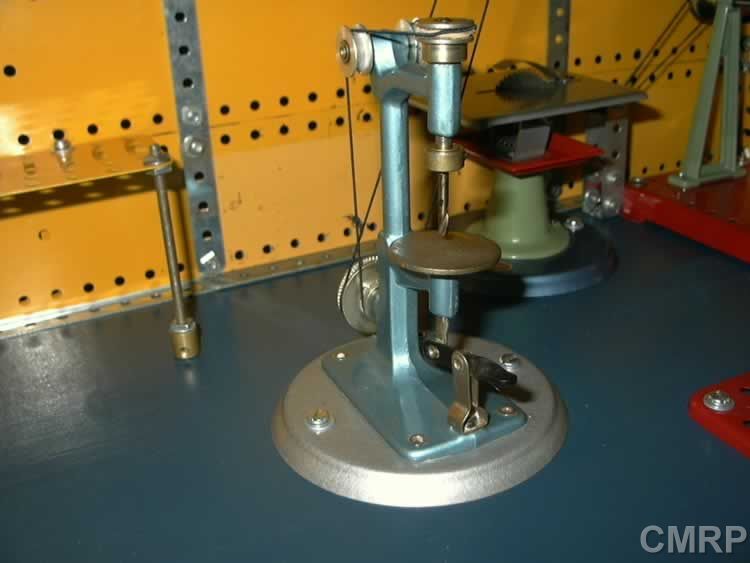 Wilesco Drill Press.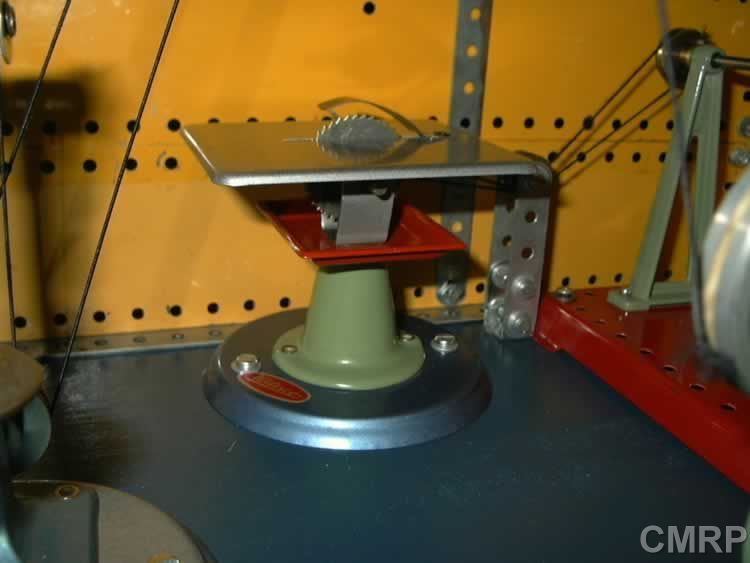 Wilesco Bench saw.