MODEL 17
October 2004
BELL SCRAPYARD RUNNER
This model was modeled from a Bell 225A logger.
I added an electromagnet to the end of the arm to make it a scrapyard utility runner which I have once seen being used in a scrap metal yard.
The model is radio controlled and is run by 5 servos :
2 servos control the direction of the two front wheel drive motors.
1 servo turns the hydraulic pump on/off.
1 servo controls the hydraulic fluid direction lever.
1 servo turns the electromagnet on/off.
The boom is operated by an old action hobbies hydraulic ram.
The electromagnet is a Meccano electromagnet.
21 AA rechargeable batteries are built into the model to power everything.
Each front wheel has its own motor (MO with 19:1 gearbox).
To turn, each motor is run in different directions and the model swings around.
The rear wheel is a trolley wheel and has no act in steering.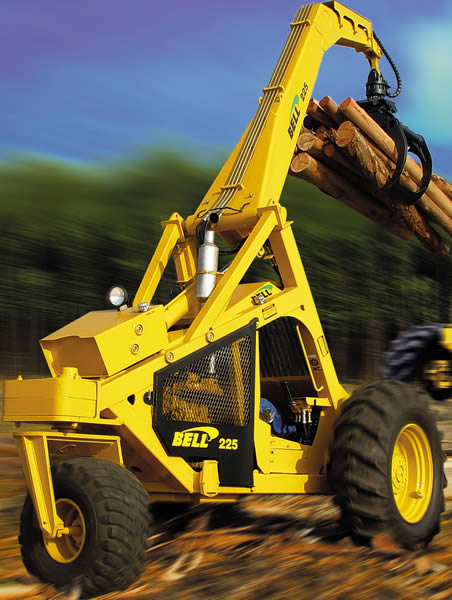 The original in action!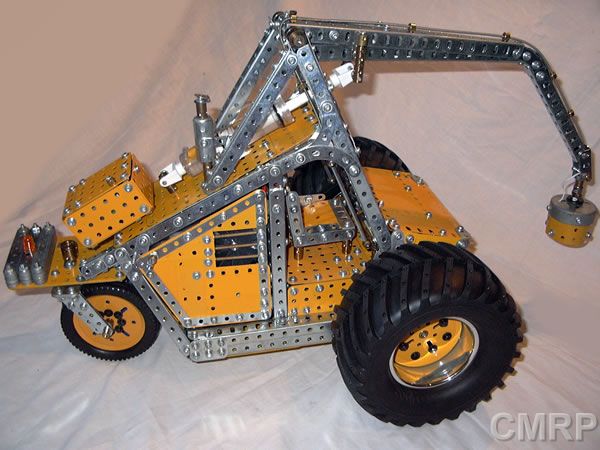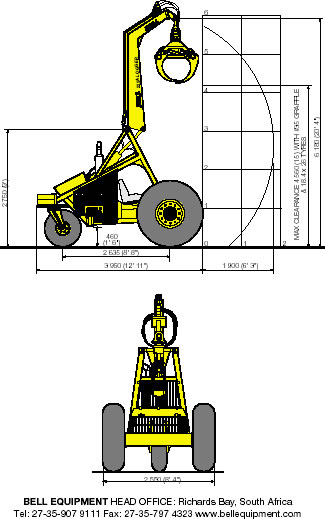 A basic Schematic of the logger.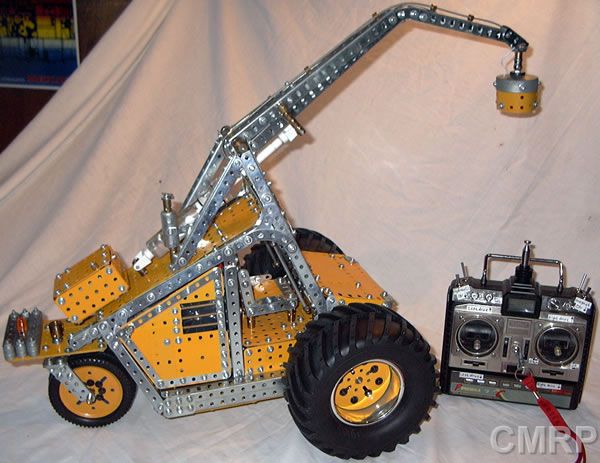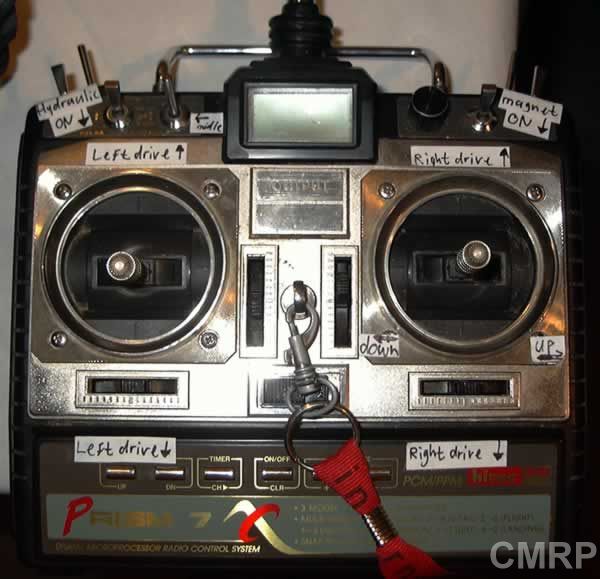 The 7 channel radio.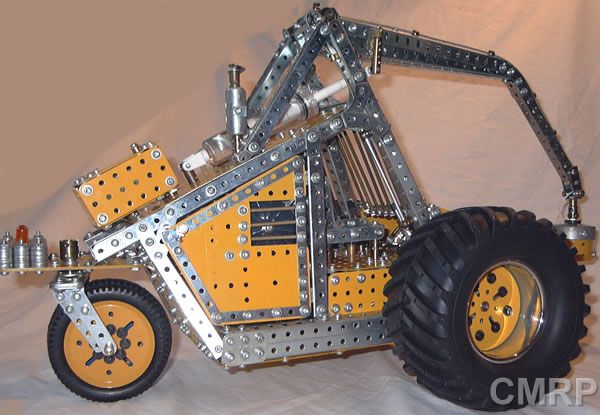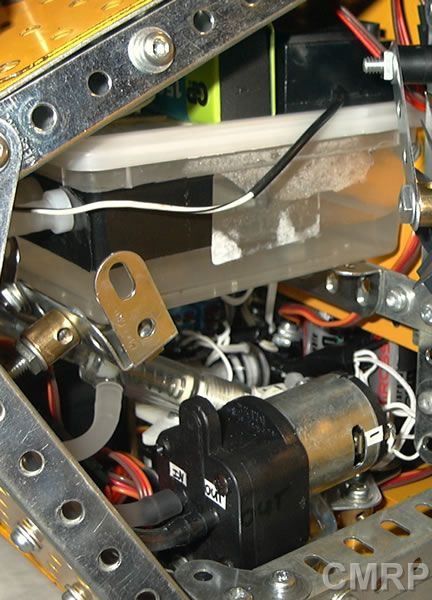 View of the hydraulic pump and reservoir.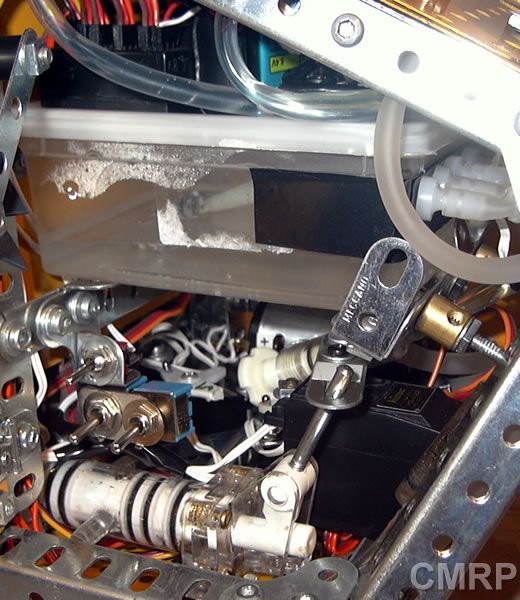 View of the hydraulic flow direction controller.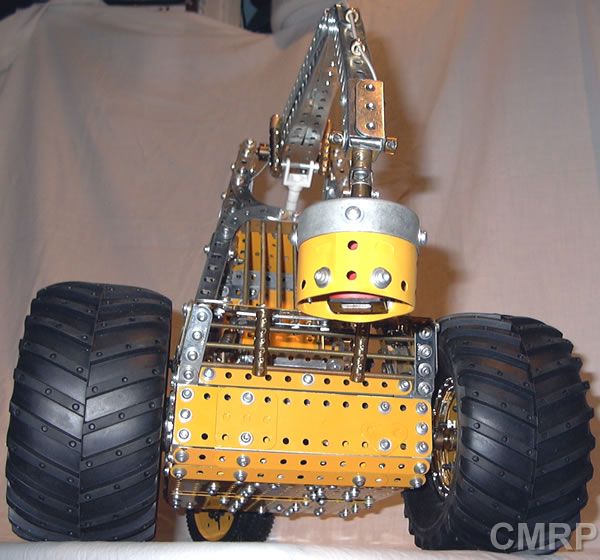 View of the Meccano Electromagnet.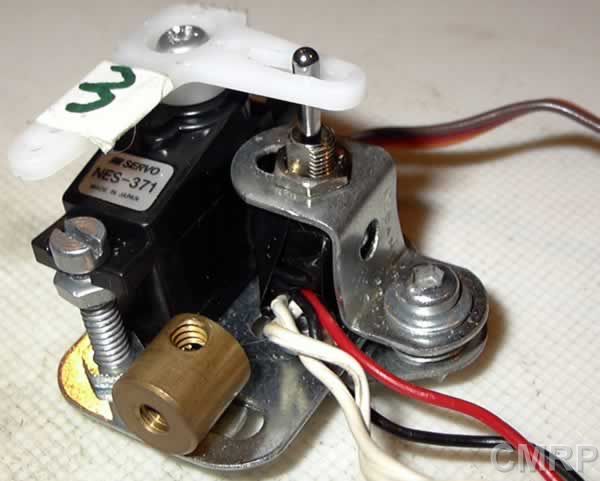 A micro servo acts on Double Pole, Double Throw (DPDT) or on/off sub micro switches.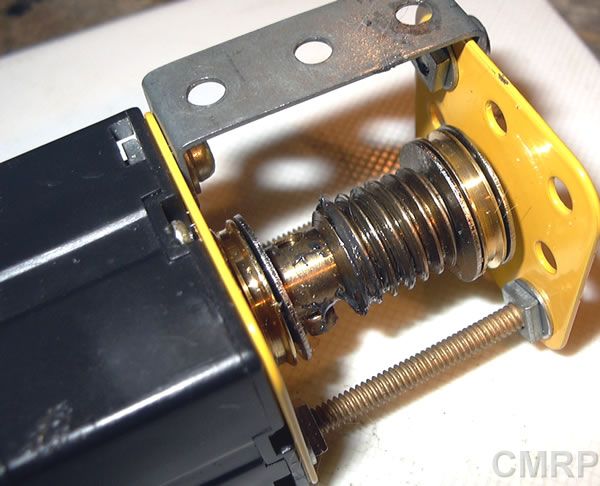 View of one of the drive motors utilizing thrust bearings.