MODEL 18
January 2005
COWANS SHELDON 50 TON ELECTRIC DOCKYARD CRANE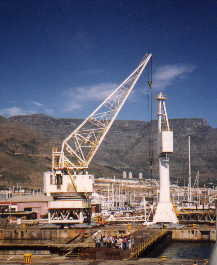 This model was originally designed, described and Illustrated by Michael Adler - July 2001.
Michael Adler describes :
"A number of cranes were built for the admiralty during the Second World War. Order No. 8118 was placed with Cowans Sheldon & Co Ltd of Carlisle and the crane was erected and commissioned at the new Sturrock Graving Dock in Cape Town during 1943. The crane had a maximum lift of 60 tons with yoke and minimum radius of 19.6 meters. The crane is well maintained and still operating today and can be seen in the photo against the dramatic backdrop of Table Mountain. Two further examples of this crane can be found at the north dockyard, Devonport."

I found Michael's instructions to build the crane on http://users.actcom.co.il/meccano and decided that I liked the model enough to build it.
The model has four MO motors with the 19:1 reduction boxes running Travel, Luff, Lift and Slew.
The model is radio controlled with 4 mini servos activating DPDT switches for each motor.
Main power is picked up through a third rail on the track.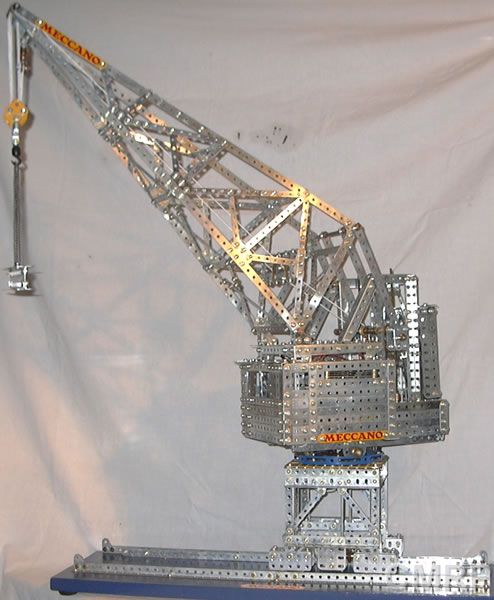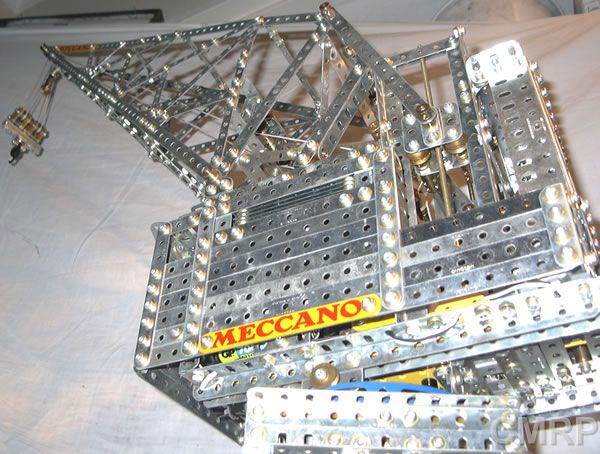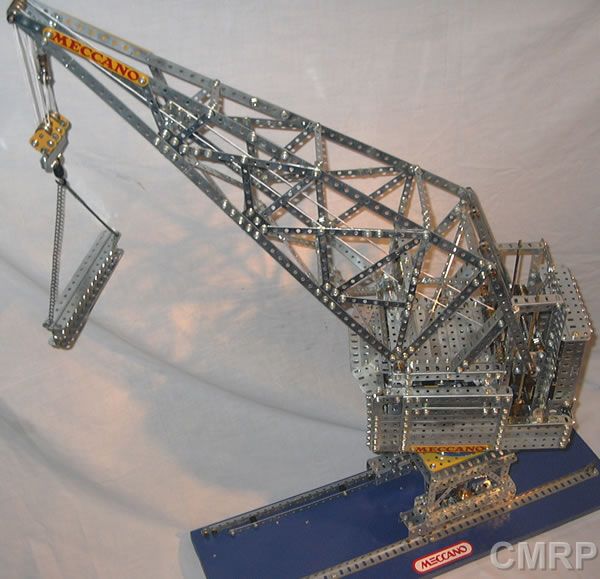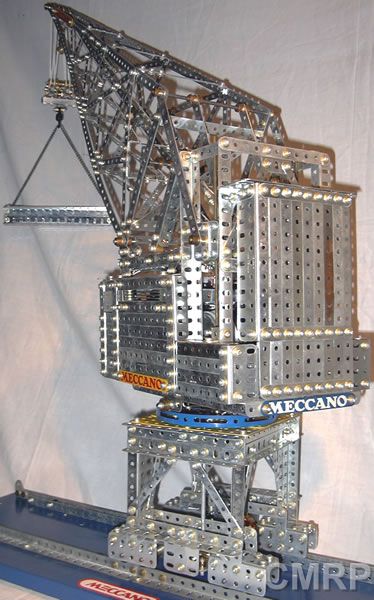 The crane has two winding drums. The ends are joined and run over a 1/2" pulley to equalize drum size differences and keep the hook level.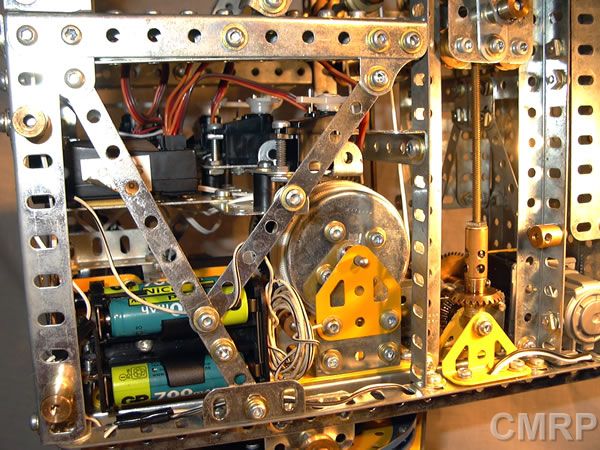 Right hand view of the Receiver and micro servos actuating DPDT switches for each motor.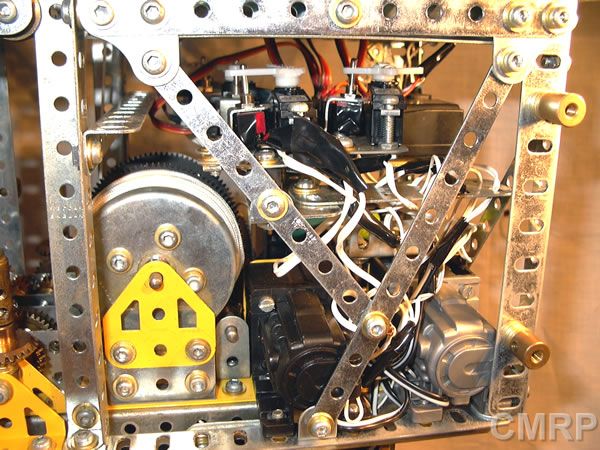 Left hand view of the body and more micro servos. Note the winding drum.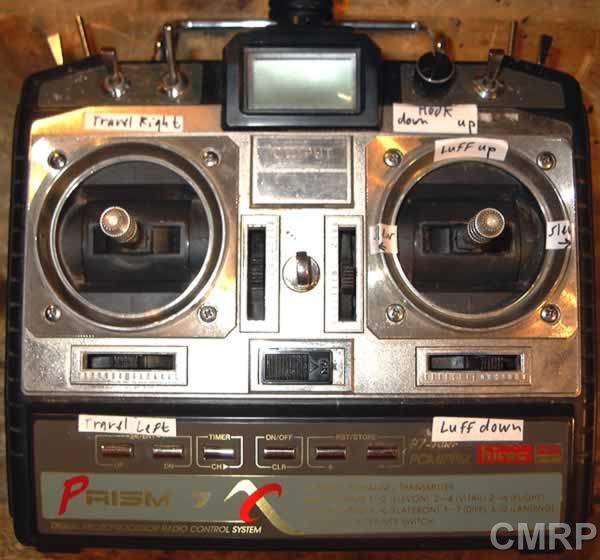 The Transmitter.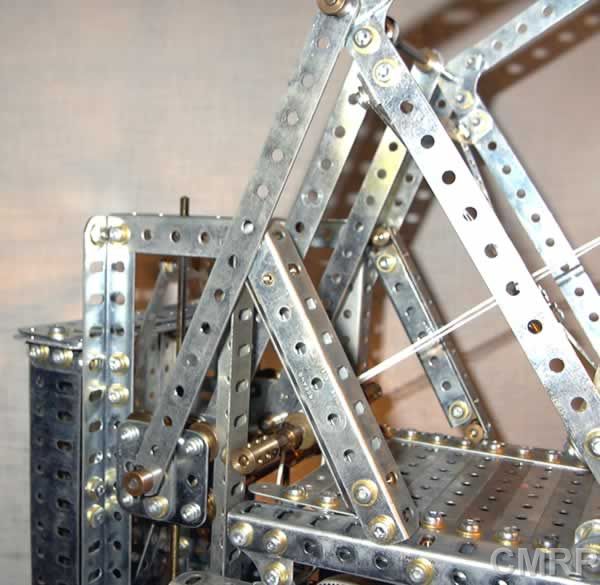 View of the threaded rods and carrier for the luffing system.