MODEL 7
Oct 2002
STEAM SHOVEL
This model is built from the model plan 19a. I fitted an MO motor in with an electronic reversing switch that allows it to be run electrically.
I have not live steamed the model since putting in the MO. I am not sure if it will melt!
In the picture below, in the center of the model you can see the black electrical switch used to change direction of the electric motor.
The digger bucket is a replica from BAG Hobbies, Palmerston North, New Zealand.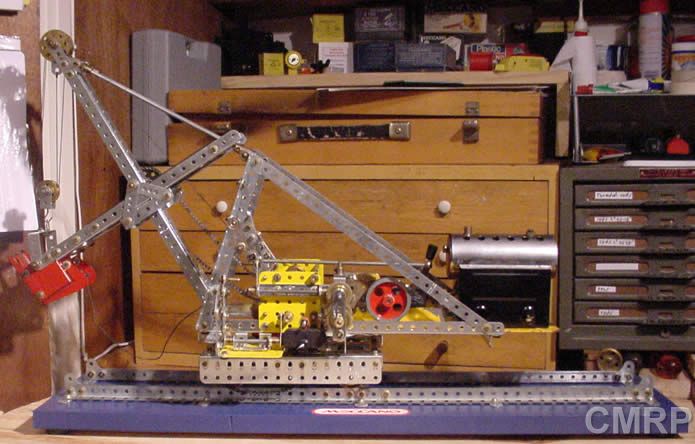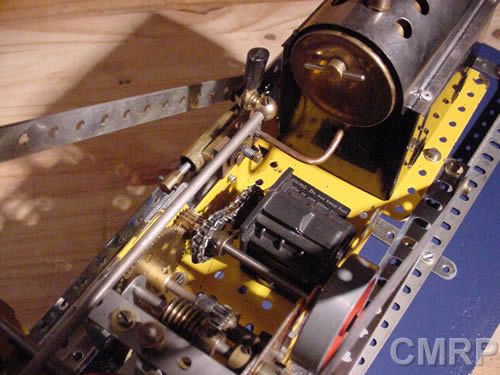 The MO is placed between the flywheel shaft and the steam pipe. 14 tooth sprockets are used to connect to the shaft.
The motor runs fine at 1.5 Volts, the flywheels momentum helps a lot.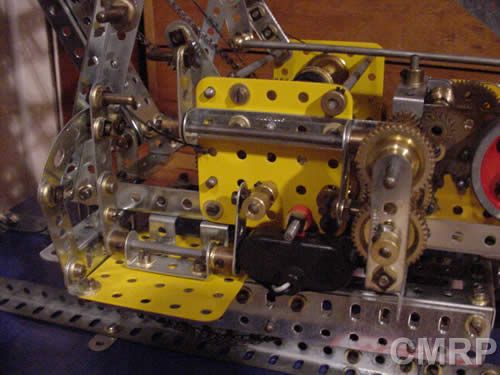 In the middle is the switch used to change direction. The electric switch is from the MO's battery box. I soldered wires to the contacts and clamped the switch to the chassis. Neat and small.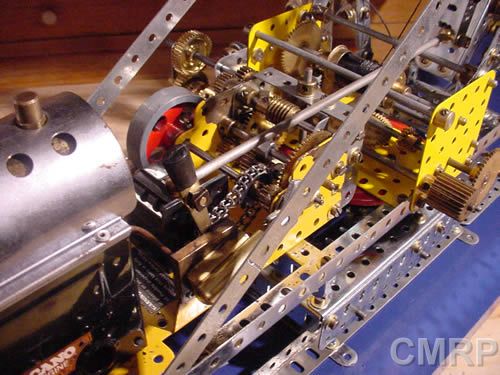 A close-up of the modified gearbox so that the SP3 will fit.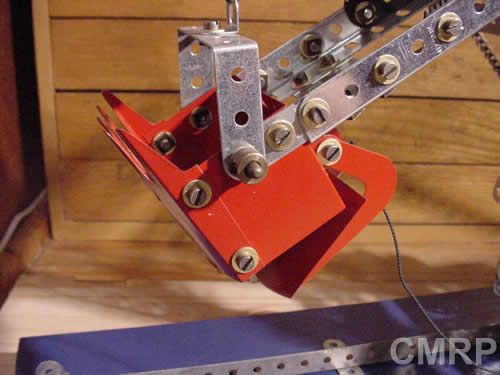 The replica bucket from BAG hobbies.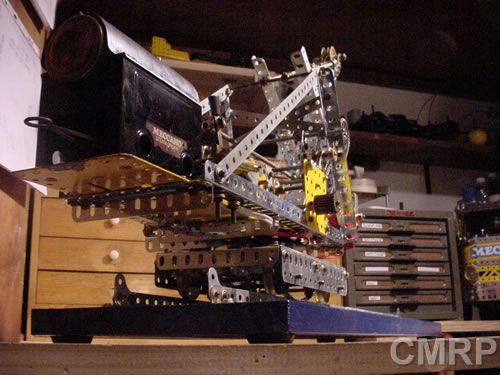 She's a monster indeed! Just below the front of the steam engine, you can see the insulated bolts used as the electrical pickup from the transformer.