PROJECT 12
December 2003
RESTORING A WILESCO D365 (OLD SMOKY) STEAM ENGINE
Disassembly
I bought this engine at a toy fair at an extremely low price due to its shabby appearance.
The chimney was also missing. I reasoned it was a bargain as mechanically it was in perfect condition.
I fired it up once I got home and found that it ran just fine. I then proceeded to take the engine apart.
The engine is pop riveted together. I used an electric drill to drill out the rivets.
I decided to clean and respray all of the green parts. Before I did that, I took a sample to a paint expert and
got a batch of the green matched.
The chrome parts all had slight rusting on them, so I decided to treat them in a rust removing solution.
The red parts (wheels, flywheel and steering wheel) were fine and would get cleaned in household detergent.
The red roof was bad and needed to get stripped and resprayed.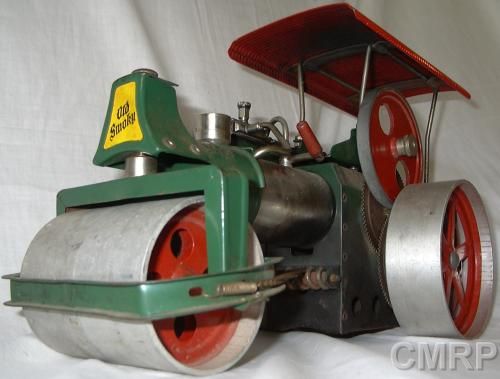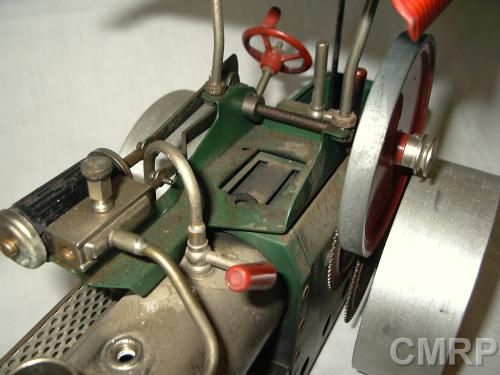 Views of the slight rust all over the model.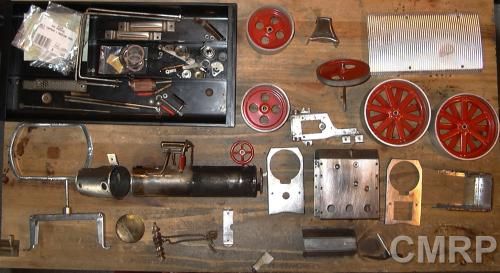 View of all of the parts, all 93 of them!
In the photo above, I have stripped the green and still need to rust clean the chrome pieces.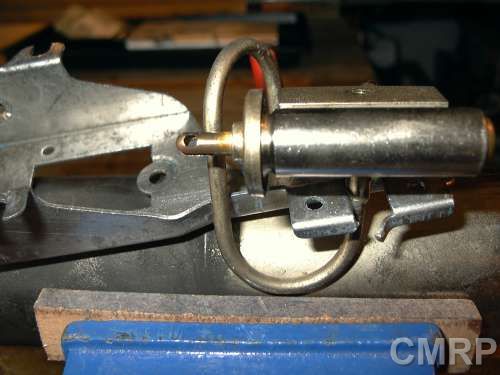 One issue that arose during dissasembly was the problem of getting the cylinder mount plate off.
The steam pipe had been soldered on during factory assembly through a hole in the plate.
I did not want to desolder any of the pipes so after much deliberation I decided to remove the piece of
metal on the plate to get it off. It is hard, if not impossible to notice this on the model once reassembled.