PROJECT 10
December 2003
RESTORING 3 NUMBER 2 MECCANO CLOCKWORK MOTORS
Cleaning and Fixing
I began by duplicating the broken reversing lever on the No2 motor.
I had some scrap steel plate with the same thickness as the lever.
From this I filed and drilled out a new lever.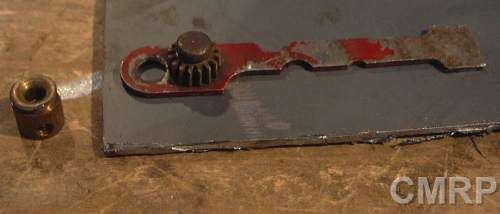 The broken reversing lever ready to be traced out onto the steel plate.
Notice the boss from an old road wheel. This will be shaped and used to hold the
lever onto the motor plate and form the bearing for the final output shaft.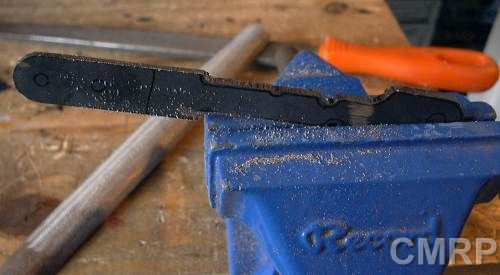 Filing the lever. It took ages but is always worth the effort.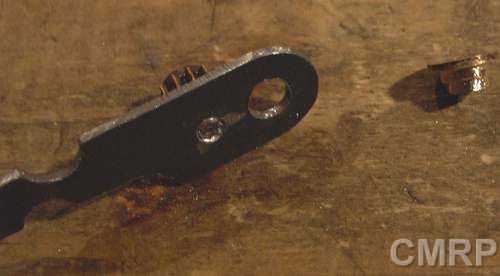 The pinion has been pressed into the new lever. The hole was made just too small
and the vice was used to squeeze it into place. The boss has been shaped as well.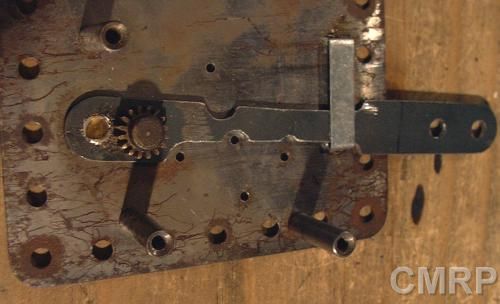 The retaining boss is peened over the end hole of the reversing lever on original motors.
I found this impossible to get right and the metal on the boss kept on cracking off.
I had to shape another one and I ended up soldering it to the lever!
Next I cut to shape and soldered the retaining clip from thin steel sheet to the plate.
Next I fixed the broken mounting point in the spindle for the No1 motor.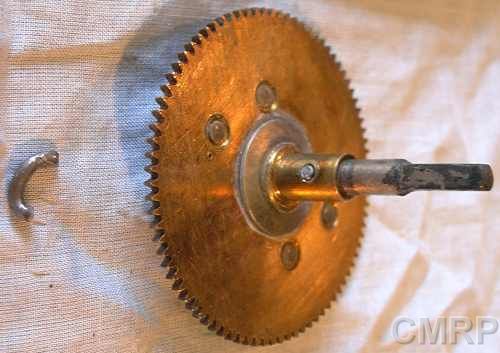 The spring attaches to the No1 spindle via a piece of bent metal pressed into a hole in the shaft.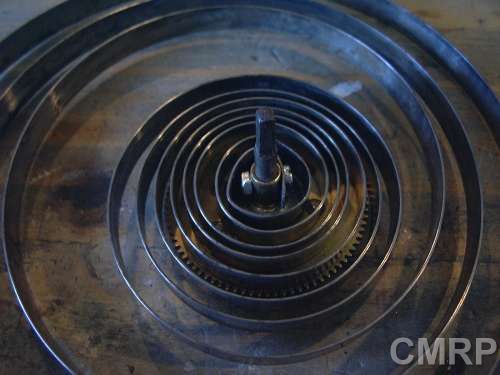 I tried duplicating the same method, but I ended up drilling out the hole just a bit larger and used
a m3 bolt to anchor the spring. It works fine and is probably more reliable.
Next all the painted parts were cleaned in caustic soda.
I cleaned all of the gears, screws, springs etc in a rust removing solution as they all had a slight surface rust.
The plates were sprayed with a primer and then Meccano dark red.
I had taken one of the plates to a paint expert to get the color matched before stripping them!