PROJECT 13
January 2003 - August 2004
RESTORING A 1929 MECCANO STEAM ENGINE
Starting work
I bought this engine from my Meccano dealer, Peter Mathews.
He had bought a lot of Meccano and this engine was included.
Unfortunately it is missing the outer boiler cover and the boiler mount.
I reasoned I could manufacture these pieces and have a semi-original 1929 Meccano steam engine.
| | |
| --- | --- |
| | |
| Advert Clipping of the 1920 Meccano steam Engine | Advert clipping of the 1929 Meccano steam engine |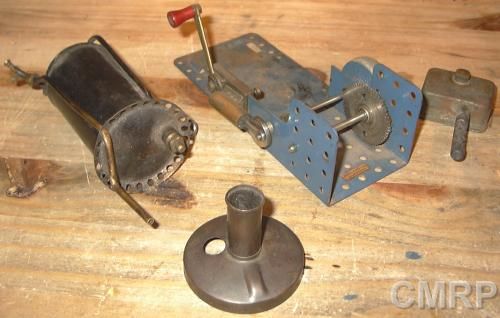 View of the engine as bought.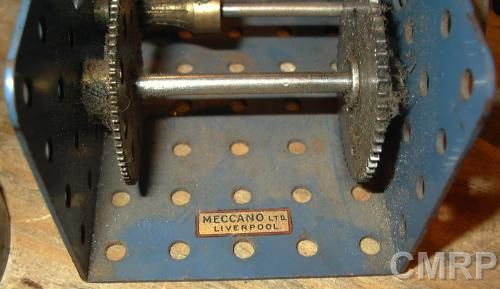 Everything is in good condition. I am only going to clean the existing parts and
manufacture the missing parts.
Peter Mathews let me take copious amounts of pictures of one of his original 1929 steamers.
I also took hundreds of measurements of the steamer. Using his pictures and measurements, I
began tracing out and forming parts in cardboard. Once correct, the cardboard piece is
flattened and traced out onto the metal. The metal piece is than bent on the trace lines and gives me the
replica.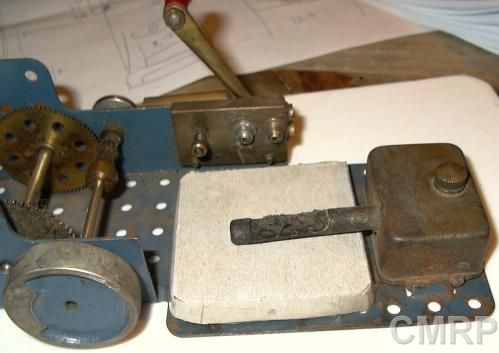 The start of the cardboard base.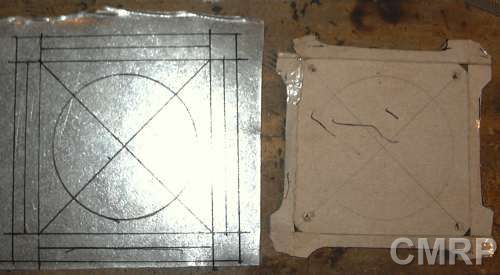 The cardboard is flattened out and traced onto the steel.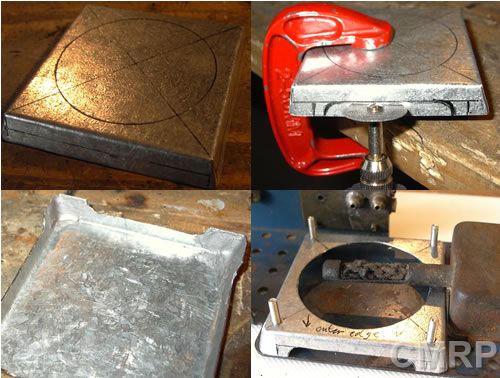 Above I bent the basic shape, cut out the side slots, filled in the edges with epoxy to give
a smooth corner with no gap. The original is a stamped piece with no edge joins.