PROJECT 13
January 2003 - August 2004
RESTORING A 1929 MECCANO STEAM ENGINE
Cleaning and reassembly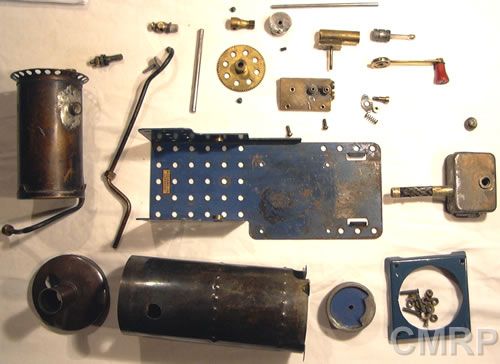 All the required parts to build a 1929 Meccano steam engine!
I totally stripped down all parts and polished all the Brass with Brasso.
I sprayed the boiler mount plate with "Fordson Blue" which gave me a pretty good match.
The boiler gets pushed in from the top of the outer boiler cover.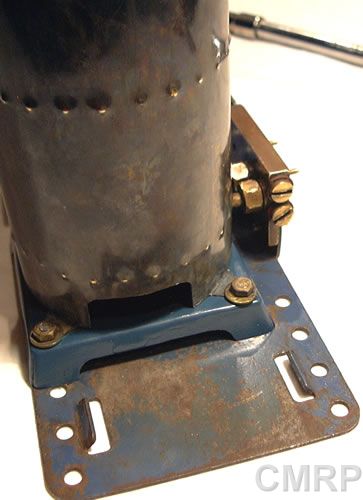 I also dipped the brass bolts that joins the boiler cover and base plate together in ammonia.
The steam inlet and exhaust pipes screw onto the steam block.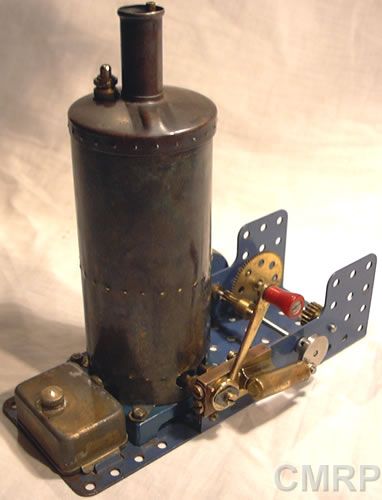 Done!