PROJECT 13
January 2003 - August 2004
RESTORING A 1929 MECCANO STEAM ENGINE
Manufacturing cover 1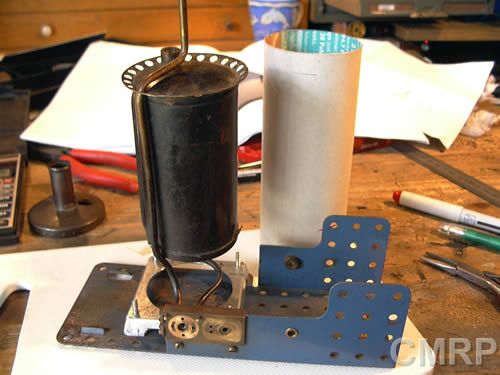 Next I started on the outer boiler cover. After about 3 cardboard cover revisions, I arrived at
something that was starting to work.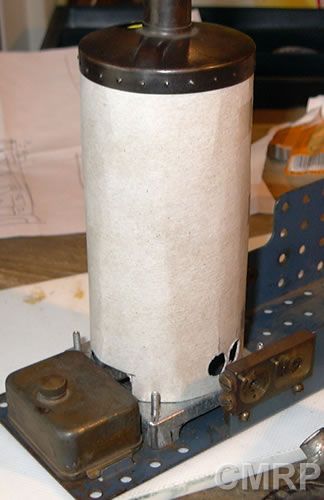 This cover is correct.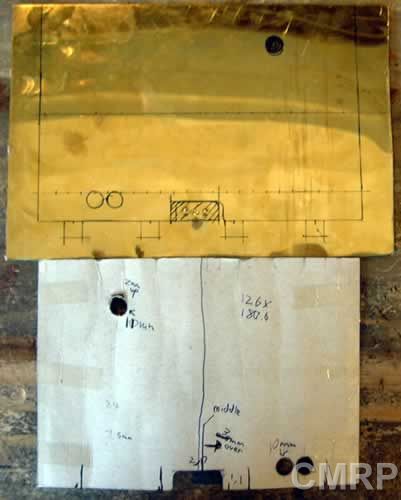 Next I flattened out the cardboard and traced it out onto 0.4mm brass sheet.
The original outer boiler cover has a lot of detail punched into it. It has the Meccano logo, a few flue doors
and sludge water drain doors as well as simulation rivets.
Trying to copy all of the detail work would honestly take me forever and I probably would never get it right.
After some deliberation I decided to only do the two rings of simulation rivets. It would end up looking neater and
still give some feeling of the original.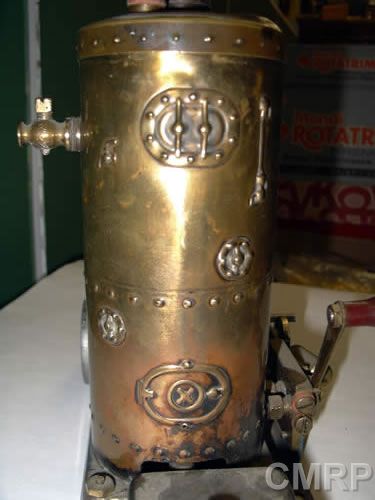 An idea of the detail work on one of Peter Mathews originals.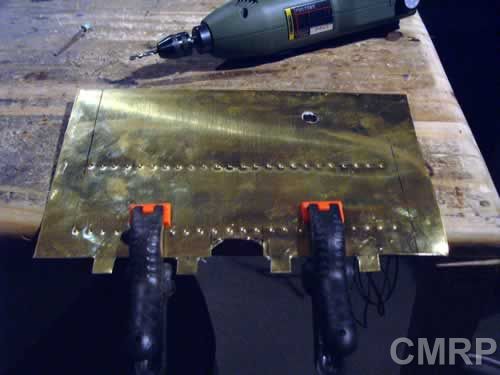 I used a Meccano drift and a hammer to punch the simulation rivets.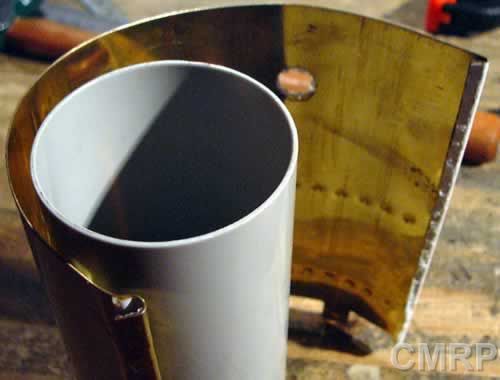 "Rolling your own!"
Before I rolled the cover I formed the two lips that would form the seam.
It was actually a lot easier to roll the cover than I imagined.
It wasn't like trying to roll a Meccano plate where weird kinks and odd bends would occur.